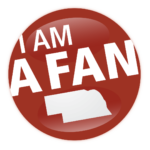 Growing. Connecting. Expanding.
Thank You to our Premier Sponsor!
Resources for county officials and communities looking to add livestock facilities to the county. 
"Starting any new business is hard but starting a new business with no existing knowledge is even harder. My mom and I had never stepped foot into a chicken barn before the day we got our first batch of chickens so every aspect of raising chickens was brand new to us. Everything that we do daily had to be learned. It took us awhile but now we are confident in our abilities to be successful pullet growers. We are proud to be a part of growing chickens for Costco."
"Adding livestock allows us to add to our operation so I can return home and feeding hogs will allow us to utilize the manure on our crop acres which will cut down the use of synthetic fertilizers."
"By starting a direct-to-consumer beef company, I was able to expand my knowledge of all the verticals of the industry and continue my involvement in the beef industry! I'm not involved with my family's farm in day-to-day operations, but this business allows me to work closely with my family and other Nebraska family farms to provide a source for Nebraska Beef across the nation."